Burudani
African Rappers who shouldn't have missed in DSTV's 'African MC's: In a League of their own' list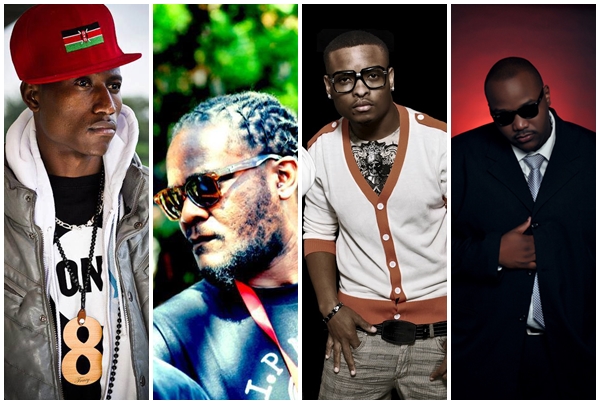 Last week Lebogang Tsele (writer at DSTV website) came up up with an incredible list of hottest mcees in Africa. I have no problem with the list because I respect all the mcees listed and as a huge fan of African Hip Hop I know how hard these guys spit on beats.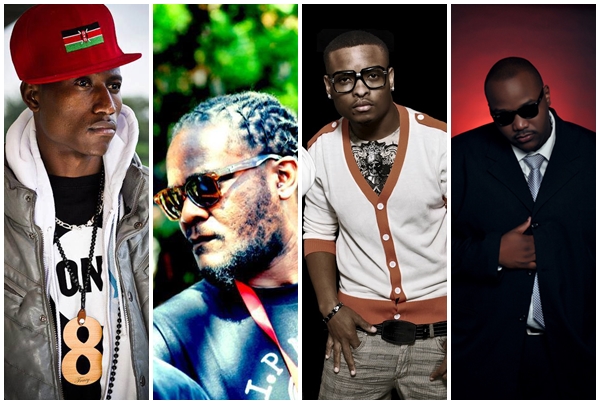 I mean who doesn't know AKA (South Africa). I call him the South African king of new school hip hop. If you want to test his skills, please google these two tracks, DJ Vigi Ft KO and AKA – God's Will and I Want It All ft. Khuli Chana and Pro.
Who doesn't know Stella Mwangi from Kenya? She reincarnated female rap scene in Africa. Bamboo aka the African Bantu from Kenya is also a beast in his zone. He was born in a musical family as he has two siblings who are also doing well is music, Victoria Kimani and rapper Kimya Miyaki.
I have a little problem with the inclusion of Ermias Asghedom aka Nipsey Hussle in the list. He might have Eritrean roots but this dude is American.
If he is eligible in the list then rappers like Karim Kharbouch aka French Montana who was born in Morocco, Olubowale Victor Akintimehin aka Wale whom his parents are Nigerian and Patrick Chukwuemeka Okogwu aka Tinie Tempah who has origins in Ibusa, Delta State, Nigeria should also be in the list.
Anyway, let me cut this long story short. This is my list of (some) African rappers who shouldn't have missed in DSTV's list.
Octopizzo, Kenya
Well, if you were following the Kenyan websites yesterday, that DSTV's list triggered a terrible tweef between Bamboo and Octopizzo. Bamboo told Octo to learn English. "Trust me, you don't want it with Kaligraph, he'll Finnish you quick. Plus you can't really speak English so you're halfway down,"tweeted Bamboo.
I can tell you this; Bamboo might be one of the legend hip hop honchos in Africa but he should pay homage to Octopizzo. Octo is hot out there, and in a very short period of time he has achieved a lot than many rappers in East Africa who are still struggling. "I made more hit Songz in 3 months than he made in his whole Music life.check the cataloges!I feed the community,uezi jilisha," Octo whose real name is Henry Ohanga fired back at Bamboo.
Collo, Kenya
http://www.youtube.com/watch?v=RTtcRydb3rY
Collo (former member of Kleptomaniax) is hell of a rapper. He paved the clean way to the breakthrough of Camp Mulla. This man should be respected.
Ntokozo 'K.O.' Mdluli(Teargas) South Africa
The first time I noticed K.O's outstanding rap skills was in 'We Rolling' where he was featured by L-Tido. He has a unique style. He is a member of the popular South African Hip Hop group, Teargas. "I'm busy googling myself you know, soul searching. If money talks, Nelson Mandela is my spokes person," he spits in 'God's Will' featured by Dj Vigilante. Check the video below.
L-Tido


Like K.O, I knew L-Tido aka 'Head Honcho' in 'We Rolling' but he still came up hard in his subsequent joints like 'It ain't my fault' featuring Nigeria's Banky W. There was a huge argument back then in South Africa about who is the king of South African new school. The two rappers began feuding.
AKA vs L-Tido is probably one of the biggest hip-hop feuds in South Africa.
This started when L-Tido did a track featuring Maggz and D.A L.E.S in 2009. And what did AKA do? He took to social media to give his 'two cents' on the song. He had this to say;
'look,I respect Maggz,L.E.S and L-Tido but that joint I heard on HOT 99 this week must of been the worst song I have ever heard from any of them! How you gonna rep Joburg City when you sound like some American knock-offs? come on guys'. Tido was not chaffed with the remarks AKA made.
After the 'social media' incident, South Africa's biggest hip-hop magazine 'Hype Magazine' nominated AKA and L-Tido in the same category – 'best newcomer'. Three years down the line, AKA scooped three Metro FM Awards including the coveted 'Best Hip Hop Album'.(Source: mad4muzik.every1mobile.net/)
Tanzanian rappers

I am not saying this because I am a Tanzanian, but trust me Tanzania has the illest mcees in Africa. 98% of rappers in Tanzania rap in Swahili. Swahili rappers are untouchable and they are good at playing with their language. Give them a chance and you will fall in love with their skills. The following are good examples:
Fid Q aka The Top Of Rap's Elite
http://www.youtube.com/watch?v=sPofAxLwxmc
In the era where bubblegum rap is prevalent and sugar coated rnb hooks define a hit, Fid Q is a breath of fresh air! In this oversaturated Bongoflava artform where 'nursery' rhymes earn you the title of 'King of Rhymes', Fid Q stands like a giant that no-one comes close to even stare in the eye! Who else can rock the stage with no gimmicks but pure lyrics? Who in this game stands by themselves amongst well established artists that come on stage with hundreds of tag-alongs just to boost their confidence? The self declared 'one man army' ( 'Fid Q ni jeshi la mtu mmoja') rolls on stage for Dolo and owns the show with enough flows to confuse water down a bendy stream.
Wakazi
Here is the "Bilingual Beast" meaning a lyrical Beast who raps in TWO LANGUAGES namely English and Swahili. Wakazi a.k.a Swagga Bovu was born Webiro Noel Wassira.
One The Incredible
One aka Moko wa Miujiza refers to himself as a Roman number, word-smith behind the mic. The mention of his old rap crew "Illmatix" always confuses listeners with Nas's Illmatic, probably because One's pen game is somewhat similar to his. While Nas made a classic song "One Mic", One wrote One Verse that started it all.
The Mith, Uganda
Tom Mayanja aka The Mith is a member of Ugandan hip hop crew, Klear Kut. The Mith is one of the amazing hip hop artistes in Uganda whose music holds great virtue and has helped groom various youths in the country.
He is flawlessly amazing that even his stage name as given to him by producer Hannz Tactiq has great chastity, "Music In The Highest."(chimpreports.com).
Sarkodie, Ghana
Sarkodie is one of the most successful hip hop artist in Africa, BET Award winner / 2 Time Ghana music awards Artiste Of the Year. I refer him as the African Twista. His skills caught the ears of Akon who signed him to his label Konvict Music. He is also engaging himself in business ventures such as, Sarkodie's headphones by Samsung, clothing line, water (H2Olic) and other products.