Burudani
Bahati kufunga ndoa mwaka huu
By
|
Msanii wa muziki wa injili nchini Kenya Bahati, anatarajia kufunga ndoa na mpenzi wake Diana Marua mwezi wa nane mwaka huu.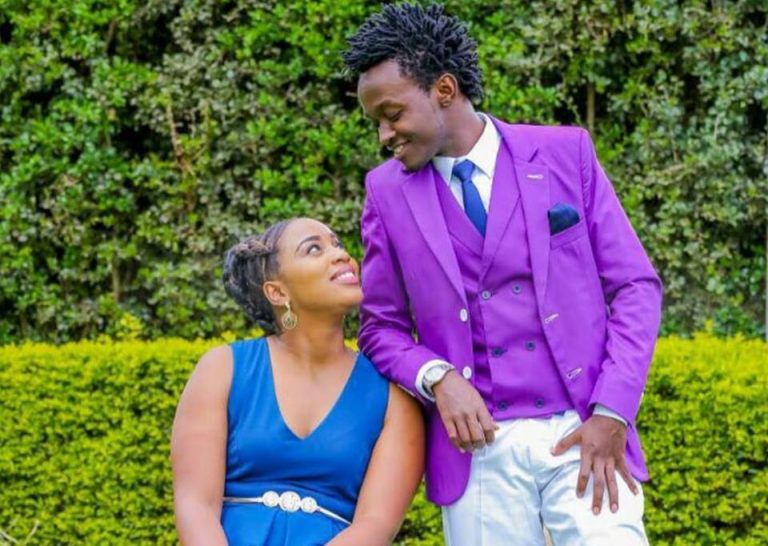 Akiongea wakati wa mahojianao na Pulse ya nchini humo, mkali huyo amedaiwa  kuwa alianza mahusiano yake na  mrembo huyo kupitia wimbo wake wa 'Mapenzi ambapo Diana  alikuwa  Video vixen, na alimuona mara ya kwanza kupitia mtandao wa kijuamii wa Instagram.
"God works in mysterious ways. I recall coming home late one night, tired and going into my Instagram where I found this beautiful lady who had liked six of my photos. It didn't hit me at all but that looked unusual so I liked four of her photos. One month later, my team and I were looking for a video vixen for the wedding song and that is when I recalled the image of the girl on Instagram Diana. That is how we got to meet," amesema Bahati.
Ameongeza "The day before the shoot, we went to fit a wedding dress for her and that is when I started feeling the connection. Honestly, that night she kept texting me telling me that the next day was our wedding day. I was equally excited and the feeling was truly mutual."
Amesisitiza "The wedding is going to take place in August. We will be going to Bondo where Diana's family comes from to do the traditional ceremony. We have already done the informal introduction to both our families and that is why I am saying this is no longer just between Diana and me but also our entire families."
Na Laila Sued
Jiunge na Bongo5.com sasa
Usipitwe!! Jiunge nasi kupitia
Facebook
,
Twitter
na
Instagram
ili kupata habari zote za town! Usikose kujiunga na
Youtube
kuangalia video zote kali kutoka Bongo5!
Add a comment
comments