Exclusive: Habida talks musical and acting journey, motherhood and more, she was a background actress on Tyler Perry's House of Pain
Talented and beautiful R&B Singer from Kenya, Habida recently caught up with Bongo5 and we had a little chat where she opens up about her musical and acting journey, how she had to work as a waitress, a purchase ledger accountant and other jobs in the UK before going to study theater classes. In addition Habida who is also British, Somali na Irish discusses her university life in US where she wrote and acted in a soap opera, Misty.
Bongo5: Is your father white or mixed like you?
Habida: My father is white.
Bongo5: Between music and acting, what was your first love?
Habida: Acting is my first love.
Bongo5: How did your parents react when they knew you have a passion for music and acting?
Habida: They rejected it completely, until they saw me perform at a friend's wedding. When they saw the guests asked me to come back and sing again.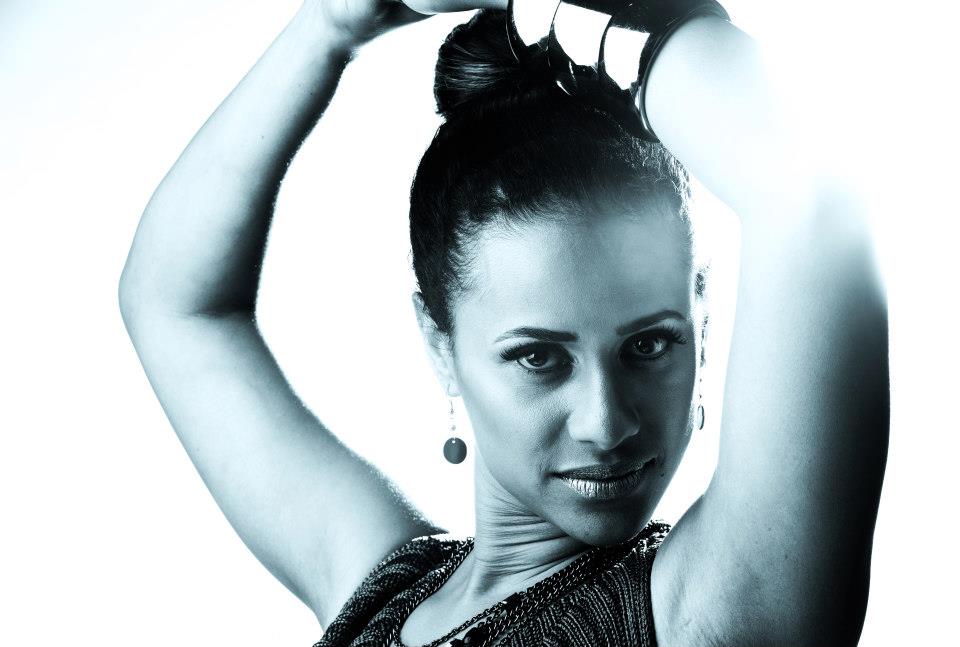 Bongo5: You once said in one interview that you spent two years in UK working before going to theatre, what kind of jobs were you working?
Habida: I was a waitress, I worked in a call center, I worked as a temp with an agency where you go to different jobs to do things like data entry. I was a purchase ledger accountant for a company called AFM lighting (that was cool as they did the lighting for "Star wars", I'm proud of that) I worked as an administrative assistant. I did anything I could get.
Bongo5: You wrote and acted in a soap opera in US, what was the name of the show and where was it aired?
Habida: It was called "Misty" and it was aired on local cable (like an American ZUKU) I also was an extra, twice on Tyler Perry's House of Pain, and I worked on different things that happened locally. I did a lot of work on campus that was open to the public. University shows are seen as big out there.
Bongo5: How difficult was it to act as a lead character?
Habida: Not hard at all. I am passionate about my music and acting, when I am doing any of it no matter how challenging I enjoy it.
Bongo5: Have you ever acted in a Kenyan TV show?
Habida: No but I have been cast, but I did not agree with the fee structure and turned all of them down and focused on my music instead, which pains me but it's the reality.
Bongo5: Are you still doing modelling?
Habida: No I don't as I like to eat hehehe!
Bongo5: The song Sunshine which you featured Nameless was a major hit in Africa, how did it feel working with such an incredible artist?
Habida: Firstly I'd like to say it was not a feature it was a collabo. It was great, the song came naturally and I loved working with Nameless, he is a great artist.
Bongo5: You are very beautiful; we would love to know if Wahu in any way reacted negatively to your collaboration with her husband.
Habida: In the beginning we had to feel each other out, it's only natural for a new comer to state her motives but we are now very close friends.
Bongo5: We remember you once tweeted that your daughter loves , Kesho than any of your songs, ulijiskiaje kujua hivyo?
Habida: It makes me feel great. She loves all my songs and that makes me warm inside she is my biggest fan. There is something about Kesho that she really loves. Now her favourite is the new track I have just released "Lights Up" she really gets down to it.
Bongo5: How did motherhood affected your career?
Habida: I took time off to be with her and get her introduced into the world. I wanted to be with her intensely so I didn't focus on my work and that is where the breaks in my work come in.
Bongo5: How does it feel to be a mother?
Habida: It is the best feeling in the world. It makes me smile even when there is a storm. She is the love of my life and that make life worth living.
Bongo5: You have collaborated with Tanzanian artists such as Hussein Machozi and Chidi Benz, which other artists in Tanzania you would love to work with?
Habida: I would love to work with Chidi again. The song I did with him was not our track so I would like to see what just him and I would come up with.
Bongo5: In 2011 you briefly shifted to Dar es Salaam, why did you come to stay in Tanzania and then went back to Kenya?
Habida: I came to get to know the market and see what connections I could make. As well as coming to spend time with my husband who was based at the Kempinski for about 6 months.
Bongo5: What are your coming projects that your fans should expect?
Habida: My current project is already underway. I have morphed my sound into what is more me. I am aiming to tour and take my new album that I will release in August to Africa. Wait for it, it will be huge.