Kylie Jenner admits she got rid of her lip fillers
Reality star Kylie Jenner, whose famous pout has become her signature look over the years, has revealed that she no longer uses lip fillers.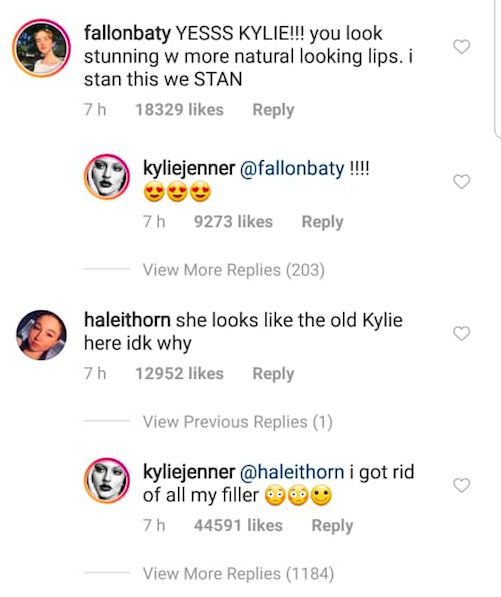 Kylie made the statement after a fan had said the 20-year-old looked like her old self in the photo shared above. Kylie then responded by saying, "I got rid of all my filler".