Netflix waja na huduma ya 'Subtitles za kiswahili', Wakenya wakosoa wadai ni udhalilishaji wa lugha
Kama wewe ni mtu wa kuangalia filamu mtandaoni basi mtandao pendwa wa Netflix umeanza kuweka 'Subtitles' za kiswahili kwenye movies zote zilizopo kwenye mtandao huo.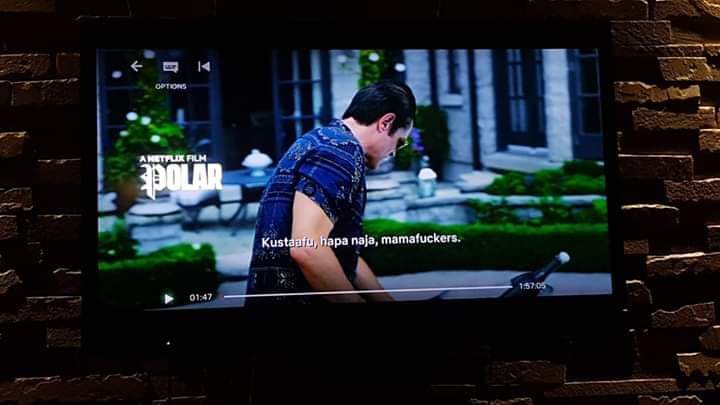 Hata hivyo, hatua hiyo haijapokelewa vizuri na baadhi ya Wakenya kwenye mitandao ya kijamii  kwani kiswahili kilichowekwa kwenye filamu hizo kimejaa makosa.
@Lizesjay – My goodness! Swahili subtitles on Netflix are hilarious! Your highness-urefu wako. Did Uganda do this?
@PhannieAK – @netflix who told you that we need Swahilisubtitles? We understand English. We hear it and comprehend it well. Stop this nonsense!!!! Also, you've been getting the translations wrong!
@Wairimu_WaGitau   – These swahili Netflix subtitles are cool and shit but how many times do I have to put that shit off before they get the fucking memo?
@RealestNana –  Meanwhile in KENYA….😂(inaccurate netflix subtitles)
Netflix: Are you still watching?
Me:(amazed) Yes, all eyes on the screen,… wondering who the hell came up with this SWAHILI SUBTITLES ……
@X_trathoughtful Dear @netflix. Please take off those horrendous Swahili subtitles. We speak and understand English in Africa. PS: Badass isn't "Punda mbaya" though. Your translators duped you big time. Thank you.
@iKeynan – These Netflix Swahili subtitles are just fine. At the end of the day, Netflix is an entertainment content provider. And those subtitles are hella entertaining.
These Netflix swahili translations are hilarious. 'We are going to kick ass" = utamkamata punda🤣

— Nduta (@Nduta_M_) May 4, 2019
Swahili subtitles in my face that make no sense. 🤣 Nice try, Netflix. 📴 pic.twitter.com/xtjdeUbLXo

— S N² (@shikungigi) May 5, 2019
Lol my Netflix is in Swahili because of why?? This is what "I'm going home to take a shower" translated into pic.twitter.com/Y92hcFgHId

— Adonijah (@IrpheuS) May 5, 2019