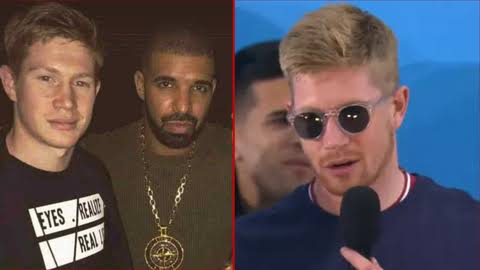 Story kubwa kwenye upande wa Burudani duniani siku ha leo ni kuhusu Mchezaji wa klabu ya Manchester City, Kevin De Bruyne, ambaye ameonekana katika orodha ya Waandishi wa wa nyimbo wa Drake kwenye albamu yake mpya ya FO ALL THE DOG,
De Bruyne, ametokea kwenye wimbo namba 27 unaoitwa Wick Man, kutoka kwenye albamu hiyo mpya ya Drake ya 'For All The Dogs, ikiwa na watunzi watatu waliotajwa katika utayarishaji wa wimbo huo.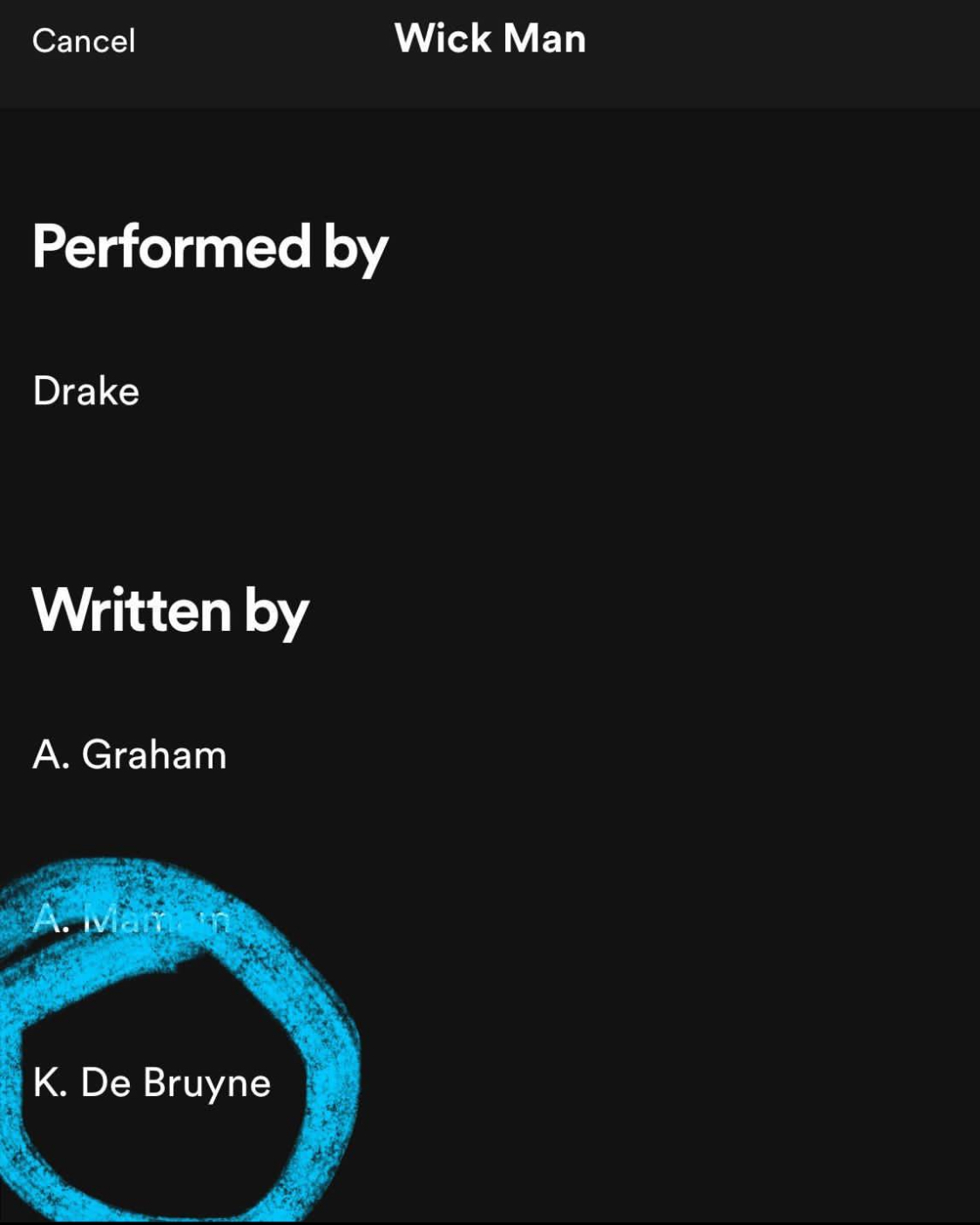 Waandishi hao waliopo kwenye ngoma hiyo ni pamoja na Drake mwenyewe, A.Mamam pamoja na K. De Bruyne.
Kupitia mtandao wa Twitter Mashabiki walijaribu kumchokonoa KDB na kujibu kuwa Drake alihitaji Assist ingawa wengi wanahisi amefanya utani tu huenda kuna mwandishi anaiywa Kevin De Bruyne.
Wewe unahisi ni KDB huyu huyu au yupo mwingine??