Hizi ndio ngoma zitakazopatikana kwenye albamu ya Cardi B 'Invasion of Privacy'
Rapper wa kike ambaye aliteka haraka vichwa vya habari kwa kasi ya 4G, Cardi B ameweka wazi nyimbo ambazo zitapatikana kwenye albamu yake mpya.
Mrembo huyo amewaka wazi kuwa albamu yake hiyo inayoitwa 'Invasion of Privacy' itakuwa na ngoma 13.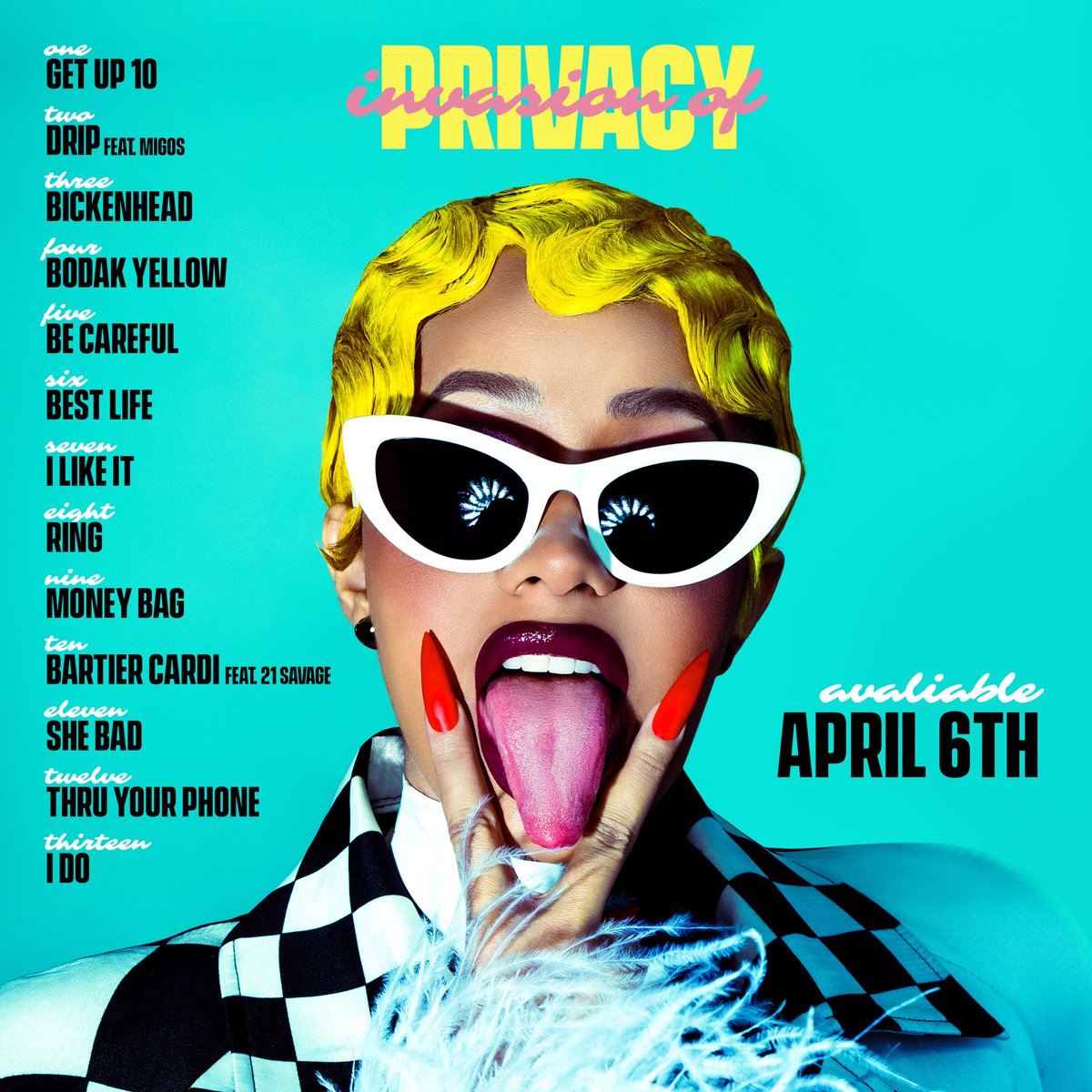 Miongoni mwa ngoma hizo zitakazo patikana kwenye albamu hiyo ni 'Bodak Yellow' (Money Moves), 'Bartier Cardi', 'Money Bag', 'Get Up 10', 'Ring', 'I Do' na nyingine.
Albamu hiyo itatoka April 6 ya mwaka huu kwa muda wa Marekani lakini kwa Afrika Mashariki ni sawa na siku ya Jumamosi ya April 7.