Makala
Oprah Winfrey for President in 2020?
By
|
We need Oprah to be Oprah not President. Her Golden Globe speech questions if she will run for presidential in 2020.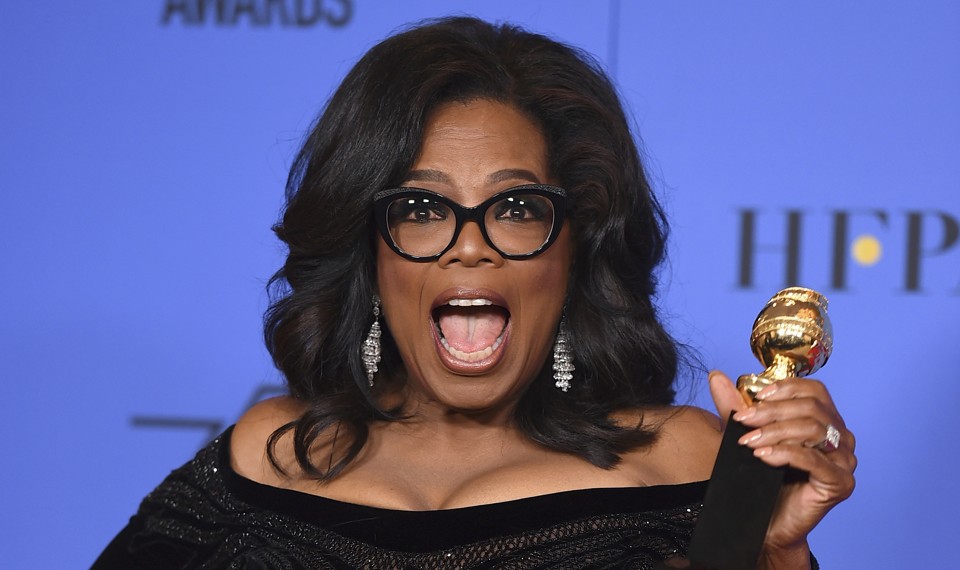 The people are ready to give something back to Oprah: their undying support, should she ever choose to run for President of the United States. Dreaming about her campaign started during Sunday night's Golden Globe Awards, when the media mogul accepted the honorary Cecil B. DeMille Award with an inspiring speech that garnered not one but three standing ovations and left many in the audience in tears.
"What I know for sure is that speaking your truth is the most powerful tool we all have. And I'm especially proud and inspired by all the women who have felt strong enough and empowered enough to speak up and share their personal stories. Each of us in this room are celebrated because of the stories that we tell, and this year, we became the story."
Jiunge na Bongo5.com sasa
Usipitwe!! Jiunge nasi kupitia
Facebook
,
Twitter
na
Instagram
ili kupata habari zote za town! Usikose kujiunga na
Youtube
kuangalia video zote kali kutoka Bongo5!
Comments